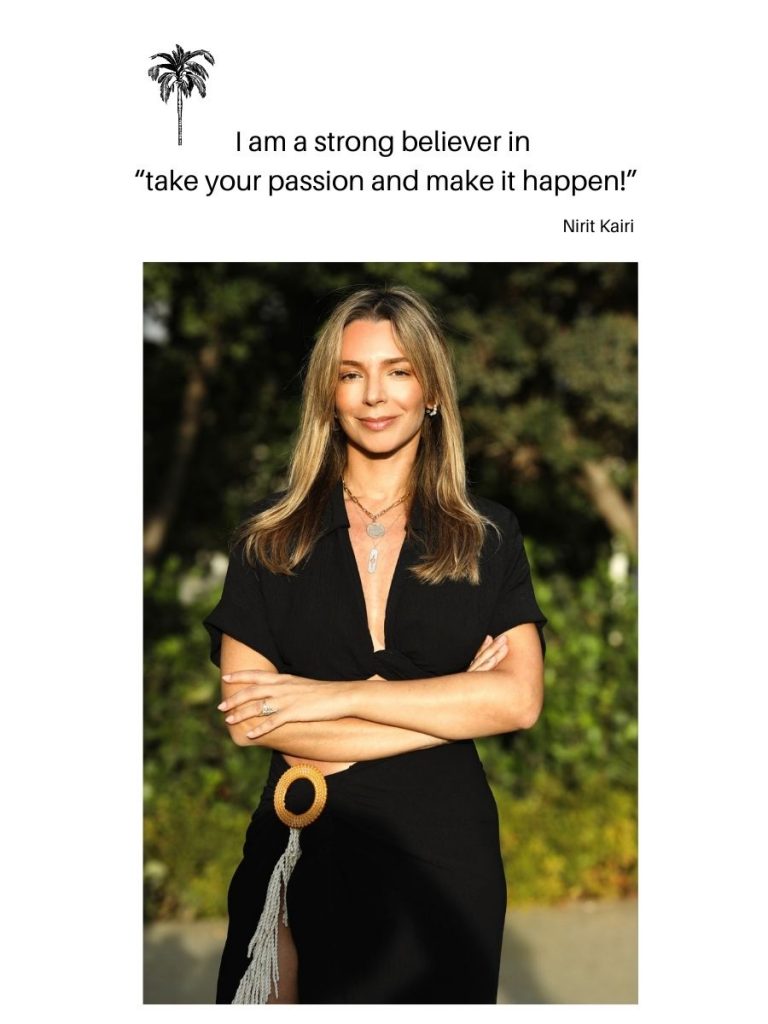 As an artist, creative expression was always a passion of mine. I am a strong believer in "take your passion and make it happen!" and have channeled my passion to a professional path in the fashion world, first establishing an internationally-branded line of makeup and then attaining recognition as a renowned makeup artist, working with foremost fashion campaigns.
In 2018, my creative expression took a new direction. Having traveled the corners of the world extensively, I recognized a great need in the market for chic, yet effortless, resort wear – versatile vacation apparel that makes every woman look and feel great from morning to night.
As kaftans and robes have always fascinated me, I applied my passion for art and fashion to create a leading resort collection – one which understands and expresses your need to feel beautiful, yet comfortable, on vacation. My collection fuses on-trend style with ease and comfort, high quality and breathable fabrics with meticulous stitching, and feminine silhouettes with cuts that are flattering to every woman's body. The inspiration for my fabrics and design flows from a unique blend of influences- my Middle Eastern heritage, the beauty of nature, and the spectacular beaches I experienced in exotic places around the world.
My collection, combining traditional design with a carefree bohemian spirit and a relaxed luxurious cut, sets the mood for vacation from the outside in, transporting you to a place of tranquility even before you leave home. Best of all, the Nika Resort Collection gives you the confidence to know that you have the right thing to wear – and that it makes you look and feel great!
I am delighted to be sharing my passion with you via the Nika Resort Collection.
Nirit Kairi – Designer & CEO